RATING 5 OUT OF 5 STARS
CONTAINS STRONG LANGUAGE AND ADULT SCENES
About the book
Camryn is beautiful, sassy, sexy and fiesty. She also has a broken heart and is grieving for her Fiancé Zach who was killed overseas 2years ago. She has made a rule to never let another man kiss her lips unless she is In love with them.
Camryn's mother loses her partner close to Christmas and so Camryn goes to stay with her to help her through it. Not that she deserves it, Selena has always been a lousy mother to both her daughters and since her father died it has been Camryns job to look after her younger sister Melanie.
It is while she is staying with her mother that Camryn meets the SMOKING-HOT and rather delicous looking Teague. He is the first man in two years that makes Camryn want to forget her rule and the attraction is mutual. Partly to protect herself she places a bet with him that he won't be able to go a week without kissing her for the first time.
Camryn isn't ready to share the hurtful memories of her past and is keeping Teague in the dark, just as Teague is keeping his many secrets hidden from her.
With the help of Camryn's sister Melanie and Teague's cousins Kellie and Jay, they see if they can get past the hurt, let each other in and see if they can learn to love again.


My views :)
First thing I loved about this book was the characters and how much back story you get for both Teague and Camryn. I became really attached to them and when I was finished the book I was in major book hangover mode and thinking..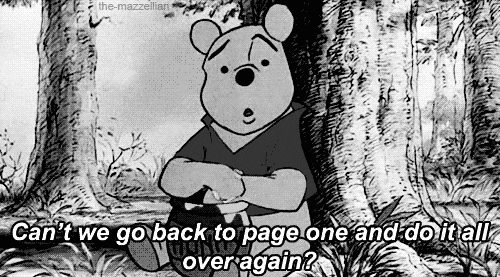 The witty banter and smart mouth comments throughout the book had me laughing and kept the pace of the story at a good flow. Its entertaining, romantic, sad and treats us to more than a few yummy love scenes that will have you like..



Hadley Quinn hit it out of the park with this book. I will be recommending it to anyone that will listen. I cant wait to read the next book in the series which features Jay.


Some of my favorite quotes from Kiss This
"........her head told her yes, it was time to progress; her heart constantly riddled her with guilt and fear. Head and heart needed to get on the same damn team...."
"........you on the other hand, have probably pictured me naked, pictured what you would do with me naked and pictured what I could do dor you naked"
"........I've never met anyone who's inner beauty matched her outer beauty. It's overwhelming and absolutely mind-blowing"
"........you don't have to settle for anything. You've yet to benefit from the whole Teague experience , sweetheart"